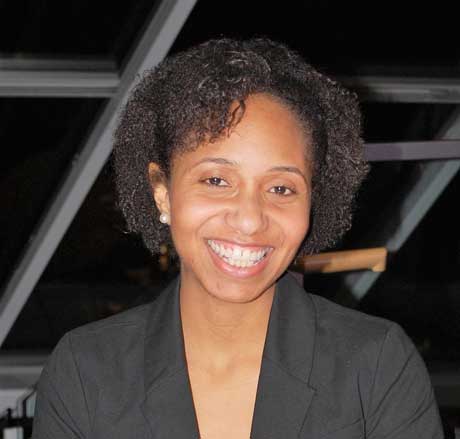 The Organization:
Maryland New Directions' mission is to train and coach people facing career and life transitions to overcome barriers, restore self-belief, and acquire the skills and tools needed to secure employment.
Why Clair is a Superstar:
Clair Watson is constantly looking to serve more people, to understand needs more completely, and to provide solutions more expediently and uses data to meet these ends.
As an example: Clair used residence zip codes of participants to identify our major areas of services in the community and further develop a strategy to target areas that are in need of services. She also worked with a local college professor to develop better literacy assessment tools to assess participant's literacy levels and match them with appropriate programs.
Clair is passionate in collecting and using data to improve human services work. She generates a monthly report detailing the amount of activity each job coach is providing to their designated caseload. In addition to cataloging client activity, this data also monitors the overall caseload allocation of each job coach to ensure a fair distribution of clients and ensure that job coaches are well matched with clients and able to provide the necessary individualized services each client requires. Ms. Watson reviews this data with the job coaches during their direct service meetings enabling progress and performance to be openly evaluated within the team.
Finally, Clair provides one on one counseling and supervision to both clients and direct service staff. This counseling oriented supervision is informed by the data she continually collects and analyses, helping to empower each job coach to provide high quality service and ensure successful individual outcomes. Clair's oversight of programming, data collection, and analysis indelibly shapes the work that is done at Maryland New Directions, providing a foundation for meaningful self-assessment and a model for organizational improvement based upon concrete evidence.
The Data:
The caliber of Clair's work is substantiated by the data that accompanied her nomination for a Superstar Award. Highlights of that data included:
Of the 296 who enrolled in MND's employment training programs, 254 (86%) completed their respective program (a 4.4% increase over FY15's completion rate);
MND clients who obtained employment during this period earned an average wage of $12.25 per hour. Also as of September 30, 2016, 85% of our employed clients have retained employment for at least 90 days, while 82.5 % of MND graduates placed in jobs during FY15 have retained employment for at least 12 months;
As of Sept. 30, 2016, 111 program graduates have obtained their Transportation Worker Identification Credential (TWIC) cards, 79 have received forklift certifications, and 176 are currently employed with an average wage of $12.67 per hour;