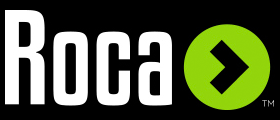 Roca's mission is to disrupt the cycle of poverty and incarceration by helping young people transform their lives.
Roca is committed to excellent service of our young people. We understand that it is through consistency and persistent efforts that we are able to help move young people towards positive outcomes. We are excited to be able to recognize the super stars throughout our organization who demonstrated and documented efforts worked to inspire us.
Roca is proud to recognize our superstars! Our staff, a little over 120 strong and growing, serves 900 young men and 200 young mothers across 21 communities in Massachusetts and now in Baltimore.
To honor the impact of our staff, nominees will be identified internally. Applications of Roca nominees will be reviewed by a specially selected team of judges. The judges will evaluate the applications based on the Roca Way; Believe that change is possible, Do things that matter, Lead with compassion, are absolutely relentless, and exhibiting excellence in their role, as demonstrated through data and utilizing the superstar evaluation for metrics. Seven (7) employees will be recognized.
Roca's Superstar Awards:
1st place: $500.00
2nd place:$250.00
3rd place: $250.00
4th place: $250.00
5th place: $250.00
6th place: $250.00
7th place: $250.00
The first place winner will move forward for consideration for the Superstar Foundation award, $5,000 from the Foundation. All of this will happen before the end of the calendar year.
For any questions please contact Patty Wilkinson at (617)716-9147 or via email at Patty_Wilkinson@rocainc.com.
Who are the superstars? Let's talk about it!