VERONICA AWARDS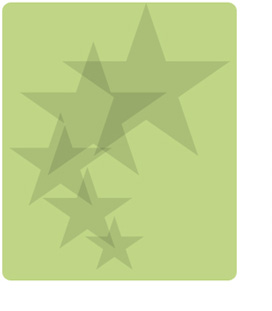 Veronica Awards are given to outstanding direct service workers who demonstrate the values that are embodied in the Superstar Foundation's mission of expanding the use of data to improve transformational relationships that at the core of social service work. People experience the most change when they are motivated, inspired and supported by someone who believes in them. This is when the transformation happens. We are looking for Superstars!
Each direct service worker who wins a Veronica Award receives a check from the Superstar Foundation and has their story and data memorialized in our "virtual" hall of fame and at Social Solutions Corporate Offices in Baltimore. Every year since 2011, the Superstar Foundation has given 4 awards of $5,000 to direct service workers selected by a panel of judges which include past winners.
The following overview is updated each year with new dates for the awards season, which is generally between September and December. If you would like to be notified automatically each year, click here to subscribe to our email list.
Veronica Award Judging Process
Applications for Veronica Awards will be accepted between September 24th and November 26th. The application should consider performance during calendar year 2014.
The only way to apply or nominate someone for a Veronica award is through the Superstar Foundation Website. All applications will go through the following process:
All applications/nominations must be accompanied by de-identified data that corroborates the superior performance of the candidate. If you don't have data to back up the assertions in your application/nomination, do not bother moving forward. Using data to demonstrate your measurable improvement accounts for 50% of the scoring!
The Superstar Foundation will only consider one candidate per organization and strongly recommends some level of coordination inside the organization to put forward the best candidate for the award;
Applications are reviewed and scored by two randomly selected "first round" judges (Judges are selected by the Superstar Board of Directors, and subsequently trained on scoring the application/nomination to strengthen inter-rater reliability);
The top 10% of the applications received are then reviewed and scored by a 3 member panel of the Superstar Foundation Board in order to determine the ten best applications/nominations. These candidates will move forward to the final round for scoring by the full Board of the Superstar Foundation using the same scoring criteria used by "first round" judges. Additionally, the strength of the reference questionnaire is considered at this final round. (References are not considered in the first round of judging);
Awards will be made by 3 PM (EST) on December 17, 2014. All winners must provide the Superstar Foundation with a picture of themselves (jpeg or gif file) and approve a press release written on their behalf before they will receive their grant payment. Checks are made payable to the applicant or nominee.
Apply Now