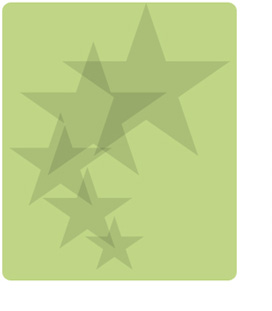 View Press Release for 2013 Awards Here!
What are Veronica Awards?
Veronica Awards are named after the mother of entrepreneur Stephen Butz, who founded Social Solutions in 2000 in order to more effectively measure his impact as a direct service worker. Steve's mother was committed to various social causes and laid the foundation of a strong social conscience in Steve. When she passed away in 2005, Steve decided to honor her memory by establishing a rewards/recognition mechanism for individuals engaged in the toughest job on the planet.
Veronica Awards are given to outstanding direct service workers who espouse the Superstar Foundation's mission of expanding the use of transformational relationships that are at the core of social service work. We do this because Relationships matter. (click to read more about the philosophy underpinning the Veronica Awards.)
Direct service workers who win Veronica Awards receive a check from the Superstar Foundation and have their stories and numbers memorialized in our virtual hall of fame and at Social Solutions Corporate Offices in Baltimore. In 2011 and 2012, the Superstar Foundation gave 4 awards of $5,000 to direct service workers selected by a panel of judges.
Who is eligible for a Veronica Award?
Only direct service staff at 501c3 organizations who directly serve program participants are eligible for Veronica Awards.
How do I apply or nominate someone for a Veronica Award?
Our applicants page will get you started on the process. Individuals should feel free to nominate themselves. We also accept nominations on behalf of direct service workers by colleagues and/or supervisors. In order to be considered for a Veronica Award, all of the application must be completed online. Applications that are faxed, emailed, or mailed will not be accepted. The application is a four part process that includes the submission of information to substantiate the quality of direct service work being provided.
When is the deadline?
The Superstar Foundation will begin accepting applications on September 20, 2013 and will close the application process on November 20, 2013 at 8pm (EST).
Why is the Superstar Foundation doing this?
We want to find, recognize and get reward money into the hands of the best social service professionals who engage with participants by building relationships that lead to long term positive outcomes.
We believe that through recognizing the best in the field, we will create more awareness of what it takes to be an effective direct service worker. We want to build an army of social superstars.